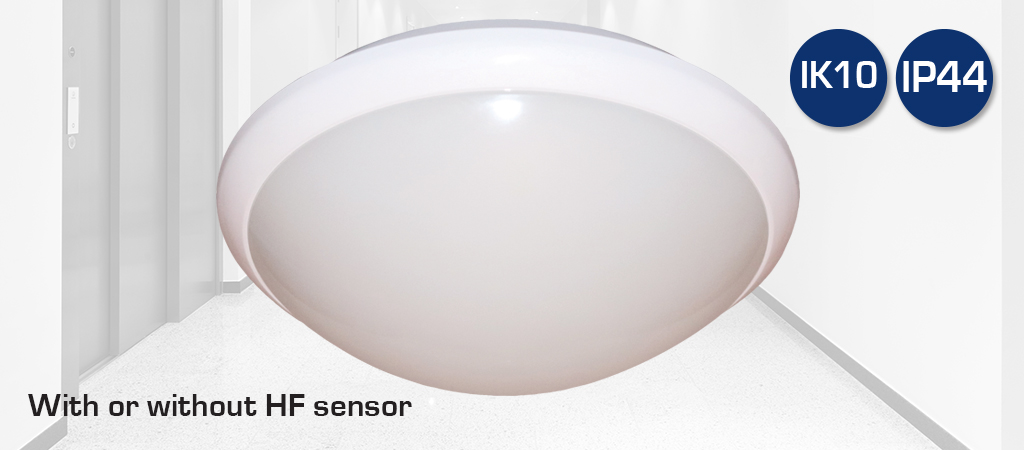 Clara
Clara is a LED luminaire with and without HF sensor, for ceiling and wall mounting.
Clara has an IK class of 10 and is an ideal luminaire for mounting in storage rooms, utility rooms, workshops, etc.
Clara 11301 and 11303 has a hidden HF sensor and can be adjusted with lux, distance and time delay.
It is possible to connect several Clara luminaires with/without HF sensor, which turns on when the HF sensor is activated in a "master" luminaire.
Spacers can be purchased for visible cable installation.